Items 1 to 10 of 20 total
Page:
1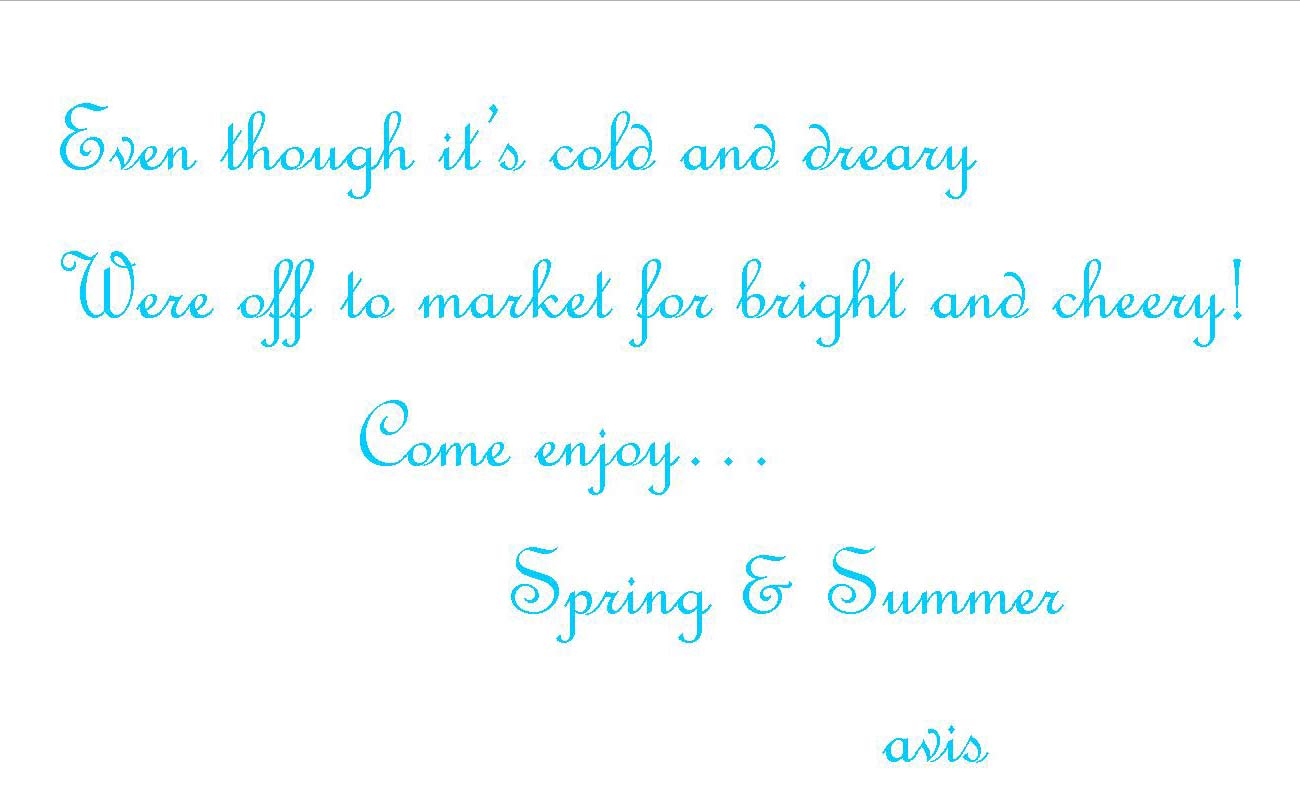 Read More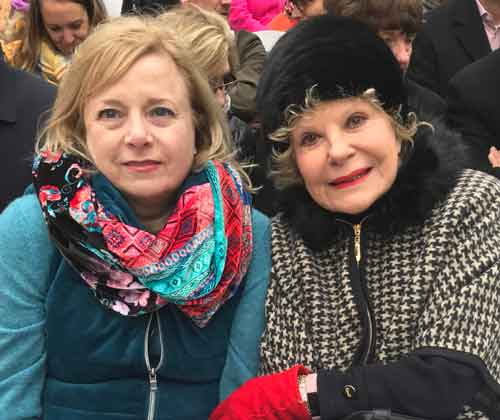 Opening ceremony of the street car! A wonderful and exciting day for OKC and for Painted Door! December 14, 2018.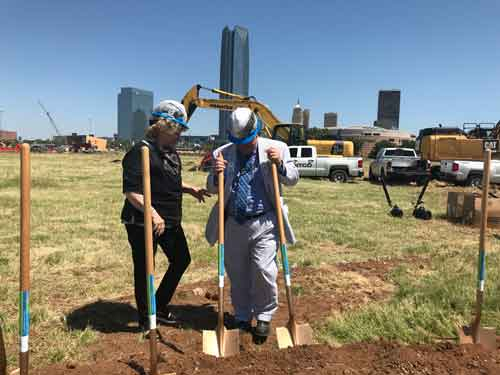 Avis and Mike Carrier wearing hard hats during the groundbreaking ceremony for the MAPS 3 Convention Center in Oklahoma City, Friday, June 15, 2018.
OFF TO MARKET.....DALLAS
SUCH FUN CLOTHING....BOTH FOR FALL AND WINTER
AND THE JEWELRY....SPECTACULAR
WE WERE REALLY SURPRISED TO HAVE SO.O.O MANY CHOICES
They will begin arriving /AUGUST‼️
You will LOVE ❤ them......avis
Avis was in the Painted Door gift boutique demonstrating how to refresh potpourri that has lost its fragrance. She recommends doing this deep refresh every 6 months or so.

1. Place Potpourri in a plastic bag.
2. Pour refresher oil over the potpourri. Be careful not to get the oil on your wood furniture.
3. Seal the bag with a little air in it and toss the potpourri around to coat.
4. Place bag in a warm place.
5. Each day as you pass by, gently toss the potpourri in the bag. Let it sit for a week or two.

This will give you a wonder fragrance -- just like it is brand new.
Enjoy!
avis
Avis was recently in Painted Door gift boutique reminiscing and demonstrating how to tie a scarf for everyday or added warmth. She also shares a new favorite scarf for those days when you don't have pockets!

Avis in the Painted Door demonstrating how to make simple arrangements out of a little tiny cluster of bottles.
1. Gather flowers and plants growing in your yard.
2. Add crystal clear to your water to help the flowers last longer.
3. Pour water into bottles.
4. Add flowers and leaves you collected to each bottle. Choose what you like, be creative.
5. Cluster them together, put them in one large group, smaller groups or set them out in a single line.
It is a creative way to make a wonderful arrangement!
Enjoy!
avis
Everyone loves to receive a beautiful package both inside and out! To finish off that perfect gift, create the perfect bow.
Avis's tips to create the perfect bow:
1. Always be generous with the ribbon.
2. Always make sure to twist the ribbon so the finished side faces out.
3. Use The Loop to tie off your creation.
Enjoy!

Avis announces she is having a Silent Auction to sell pictures and fixtures from Nonna's. The Silent Auction will be Tuesday, November 7 through Saturday, November 11 from 10 am to 6 pm. There will be pictures from Justice, Liberty, Jagger, Mardi Gras, Altus, the Entertainment Suite and the Third Floor Suite. Please come by and place your bid on more than 50 pictures and 20 fixtures. Please enter through Painted Door. Sheridan Avenue in Bricktown is free of construction! Metered parking is available on the street and there are two lots to the North and East of Painted Door.

Come and Enjoy!
Bring a pot of water to a full boil and the pot size would depend on how many eggs you are going to cook.
Once the pot is to a full boil, place the eggs in a steam basket and carefully place the steam basket in the pot of boiling water. Set your timer for 15 minutes.
When that buzzer goes off remove the steam basket from the pot and put the eggs under cold water. As soon as you can handle them the shells will peels off with ease.
Note: If you want your egg a little softer 12 minutes is about right.
Buon appetito!
Should you have a question log in and comment on this post or click here to contact us.
Items 1 to 10 of 20 total
Page:
1